---
Posted on November 13, 2015
---
Japan NPO Center (JNPOC) which runs IT support program for nonprofits (TechSoup Japan) hosted the 5th annual TechSoup Asia-Pacific (APAC) partners meeting, which gathered more than 20 delegates from 12 countries across the APAC region and the US.
The meeting was held at Microsoft Japan on October 28th and 29th, followed by a public event in the afternoon of the 29th with the help of Japanese ICT-related corporations and nonprofits, and site visit to two organizations on the following day.
Day 1 & 2 (October 28 & Morning of Oct 29 )
The partners meeting focused on promoting exchange among delegates and covered items including:
Strategic updates from TechSoup senior leadership and TechSoup updates focused on the APAC region
Focused introductions and updates from all partners in attendance
Breakout sessions on areas such as capacity building and fundraising
Best of breed social enterprise programs
---
Day2 (Afternoon of October 29)
After the partners meeting, JNPOC invited the TechSoup APAC delegates to attend a JNPOC's public event "IT Power for Nonprofit Power." This public event, together with nonprofits supporting or actively using ICT as well as ICT corporations, brought together 15 speakers to present and discuss new ideas and solutions on how to leverage technology for social good, focusing on the interaction of ICT and the wider community/NGO sector.
JNPOC's Executive Director Katsuji Imata making keynote speech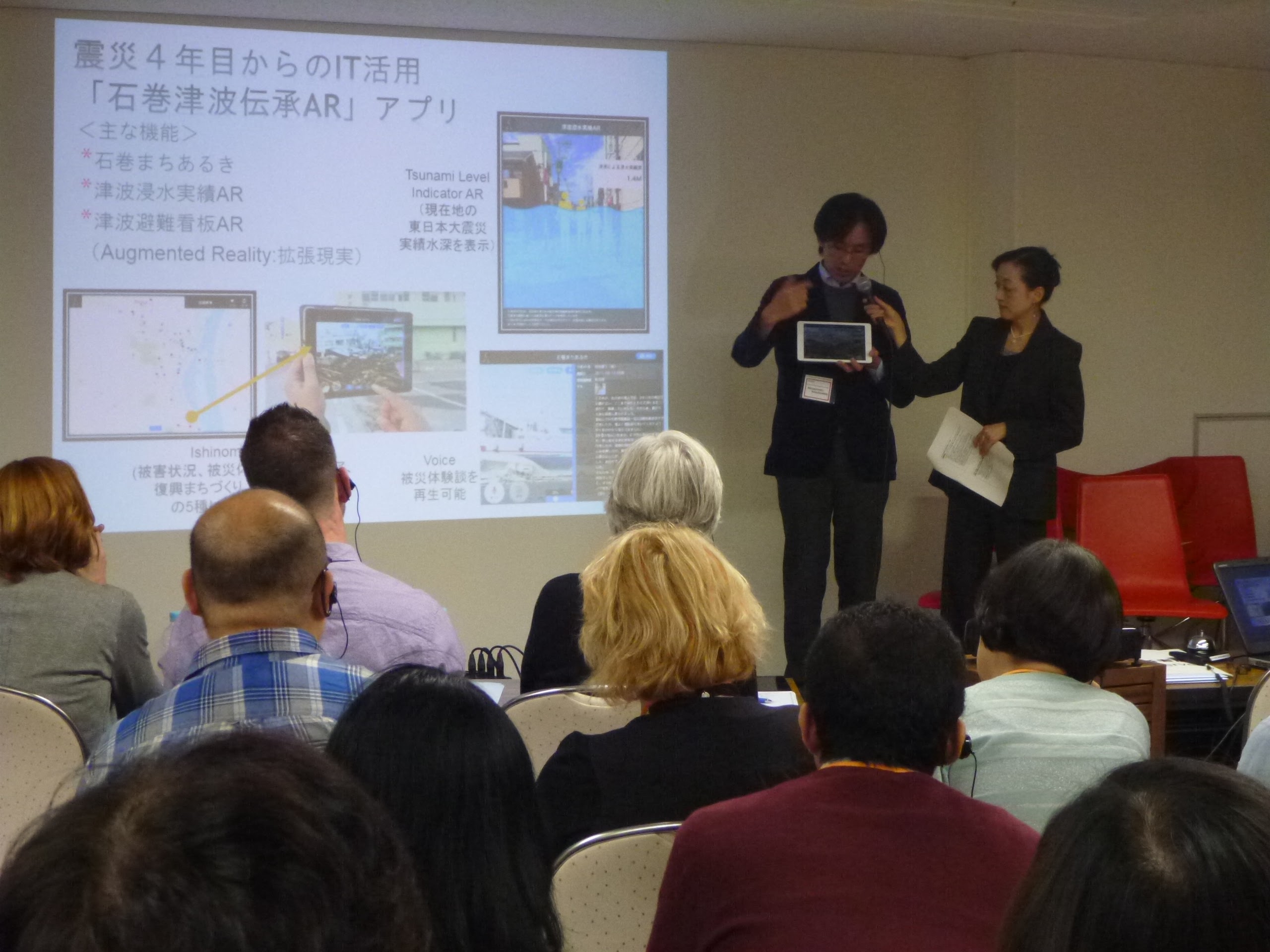 Ishinomaki Future Support Association's Seiji Nakagawa showing disaster/tsunami prevention APP
PROGRAM
time
content
 speaker
13:30
Opening
 -Eriko Nitta (JNPOC)
 -Rebecca Masisak (TechSoup)
13:40
Keynote speech I
"Why" and "what" of collaboration of civil society in Asia?"
 -Katsuji Imata (JNPOC)
14:10
Keynote speech II
Brief introduction of TechSoup/Asia & Technology trends in Asia & Asian NGO sector
 -Simon Gee (TechSoup)
14:30
Session:
disaster recovery assistance x ICT
Sharing IT assistance cases in immediate response/disaster recovery and lessons to be shared for the future disaster

  Coordinator: Junichi Kano (@Rias Support Center)
  Presenters:
  [NGO] Seiji Nakagawa (Ishinomaki Future Support Association)
  [Corporation] Rena Ryuji (Microsoft Japan)

15:15
Break 
Coffee break / Flier session
15:35
Relay talk:
Discussion in a relay
Civil Society x ICT
Use of ICT for mature and developing civil society + for collaboration of NGOs and corporations

  Coordinators: Makiko Takeda (Kochi Council of Social Welfare) & Kazutaka Sakaguchi (JNPOC)

Relay A: "INVOLVEMENT" – Strategic involvement of active people
  Coordinator: Yu Kobori (NPO Support Center)
  Presenters:
  [NGO] Shiko Ishii (Zenkoku Futoko Shimbun-sha
  [Corporation] Rie Endo (Salesforce)

Relay B: "BROADENING" – Increasing citizens who can think of social issues of their own
  Coordinator: Michihiro Horaku (SEIN)
  Presenters:
  [NGO] Shotaro Uehara (greenz)
  [Corporation] Kiyotaka Tanaka (Google Japan)

Relay C: "CREATION/CHANGE" – Creating new value/changing system by collaborating with other sectors
  Coordinator: Tatsuya Ishihara (Okayama NPO Center)
  Presenters:
  [NGO] Keisuke Yamamoto (Kai Kemono Company)
  [NGO] Mako Yoshioka (MadreBonita)
  [Corporation] Hiroki Mochizuki (SmartNews, Inc.)

ALL: To make IT power into people power
  -Floor discussion with the relay presenters and TSG APAC partners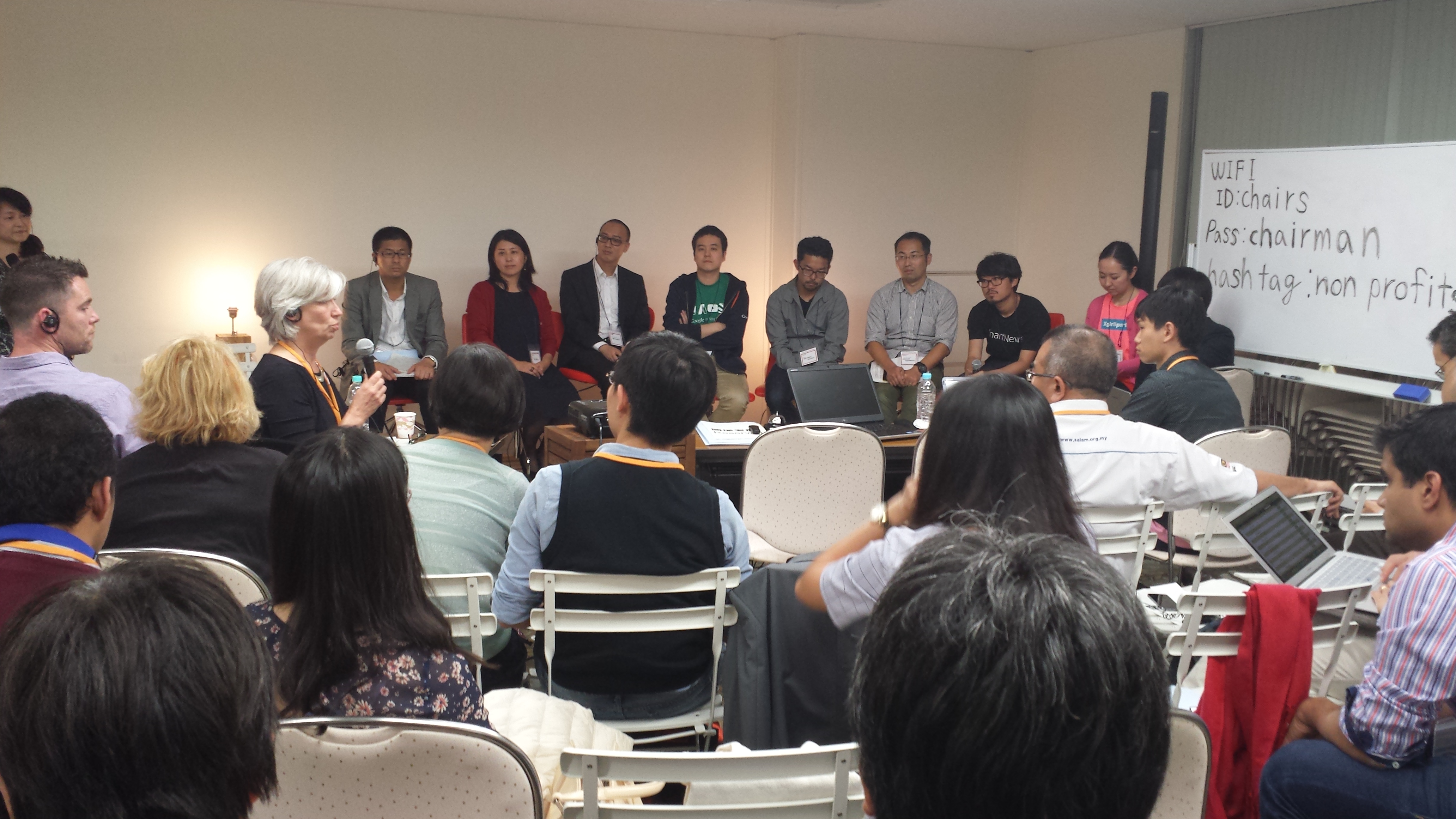 TechSoup CEO Rebecca Masisak asking question to the "Relay talk" presenters
---
Day 3 (October 30)
On the last day, the delegates visited Yokohama Community Design Lab, a local nonprofit in Yokohama doing various kinds of innovative work utilizing technology and media. In the afternoon the delegates headed back to Tokyo to visit Google Japan headquarters at which they had the tour of Google office, including YouTube Space Tokyo.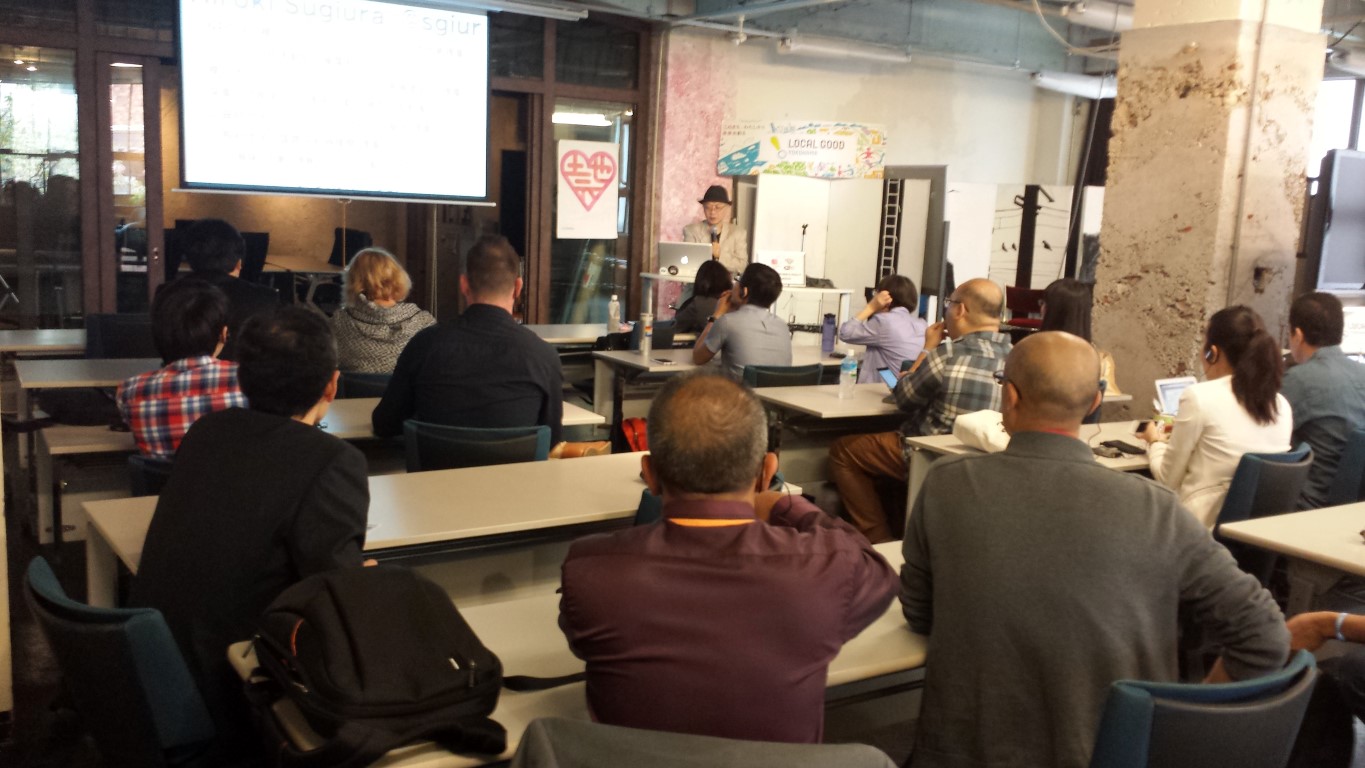 Yokohama Community Design Lab's representative Mr. Hiroki Sugiura talks about their activities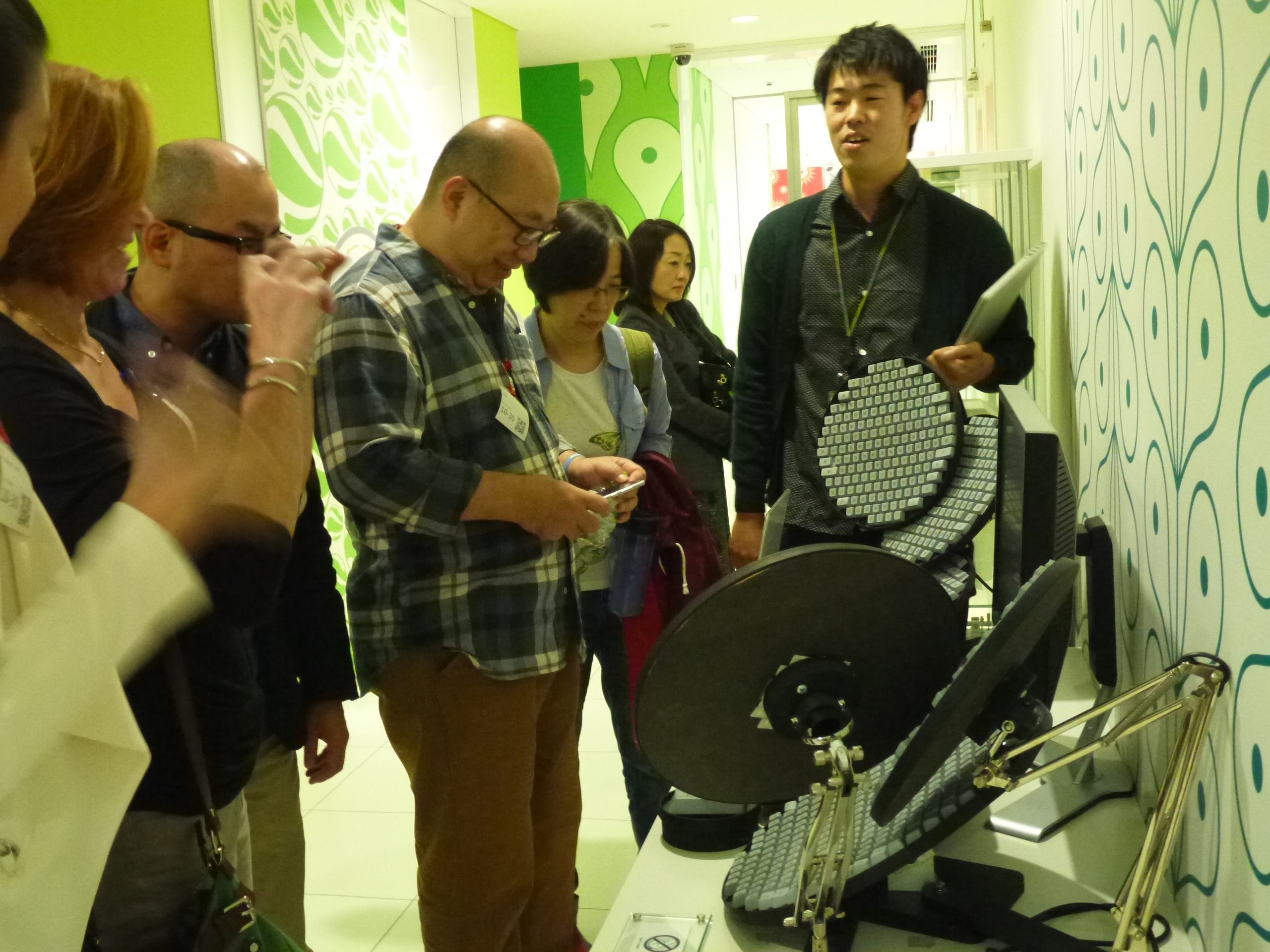 Mr. Tai Ishikawa showing Google office
---
---