Promoting Multi-Sector Partnerships
JNPOC strives to create, maintain, and cultivate partnerships and networks within the civil sector as well as with business and government sectors. JNPOC has an open network with local NPO support centers across Japan and around 60 major corporations among our corporate membership. The existing network is one of our strongest assets, and is often the basis for developing our programs.
---
With Business
Save Japan Project
Corporation x environmental nonprofits x local NPO support centers
Partnering with Sompo Japan Insurance (currently Sompo Japan Nipponkoa Insurance), JNPOC has collaborated with local environmental NPOs/NGOs to implement the Save Japan Project throughout all 47 prefectures in Japan. The project aims to raise public awareness on the protection of endangered species. Our ongoing recovery effort grapples with the rapidly increasing destruction of endangered species' environments. About 25,000 people have participated in 476 environmental workshops and events held across Japan.
Save Japan Project (Japanese)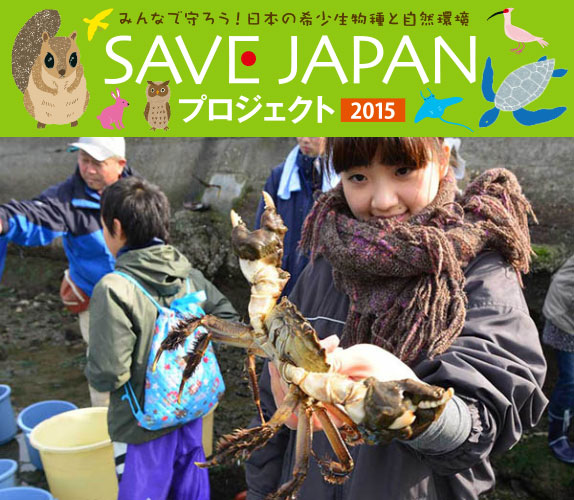 Green Gift Project
Corporation x local Environmental Partnership Offices x environmental nonprofits
Partnering with Tokio Marine & Nichido Fire Insurance, JNPOC has collaborated with the regional Environmental Partnership Offices (EPO) and local nonprofits to conduct eco-friendly events utilizing local natural resources. The events include: forest protection through shiitake mushroom making and creating art from junk objects discarded along the local shoreline. The project aims to foster a mindset of environmental protection and caring among children who will lead the next generation. A variety of hands-on workshops and events have been conducted in 16 areas, and the total number of workshops reached 58 in FY 2014. (*2)
Green Gift Project (Japanese)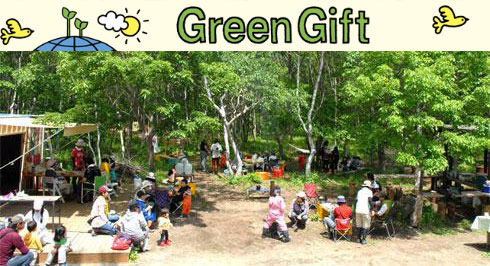 Dong-do-co Project
Foundation x local community centers for children x nonprofits x children
Since 2007, with a grant from Sumitomo Life Welfare and Culture Foundation, JNPOC has been funding a collaborative project called the Dong-do-co Project between local NPOs and local community centers for children (or jidokan). These collaborative projects and workshops promote a sense of well-being and belonging to the community. In 2014, JNPOC has supported 24 projects across Japan in collaboration with the Foundation for Promoting Sound Growth of Children. The Project aims to have two different entities stimulate each other, weaving the expertise of local NPOs into the space and networks of local children's community centers so that children can interact with a variety adults in the community beyond the scope of their day-to-day activities in school and at home.
Dong-do-co Project (Japanese)

Kao Minna-no-Mori-no-Oendan Project
Corporation x environmental nonprofits x college students
Partnering with Kao Corporation, the Project aims to facilitate a dialogue on environmental issues across generations, and raise awareness for future environmental protection. College students visit environmental groups engaging in forest-building and write an online article about the group and on their experience, which can be read here. Between2014 and 2006, approximately 90 college students have worked as news reporters and written articles about NPOs working on forest management.
Kao Minna-no-Mori-no-Oendan Project (Japanese)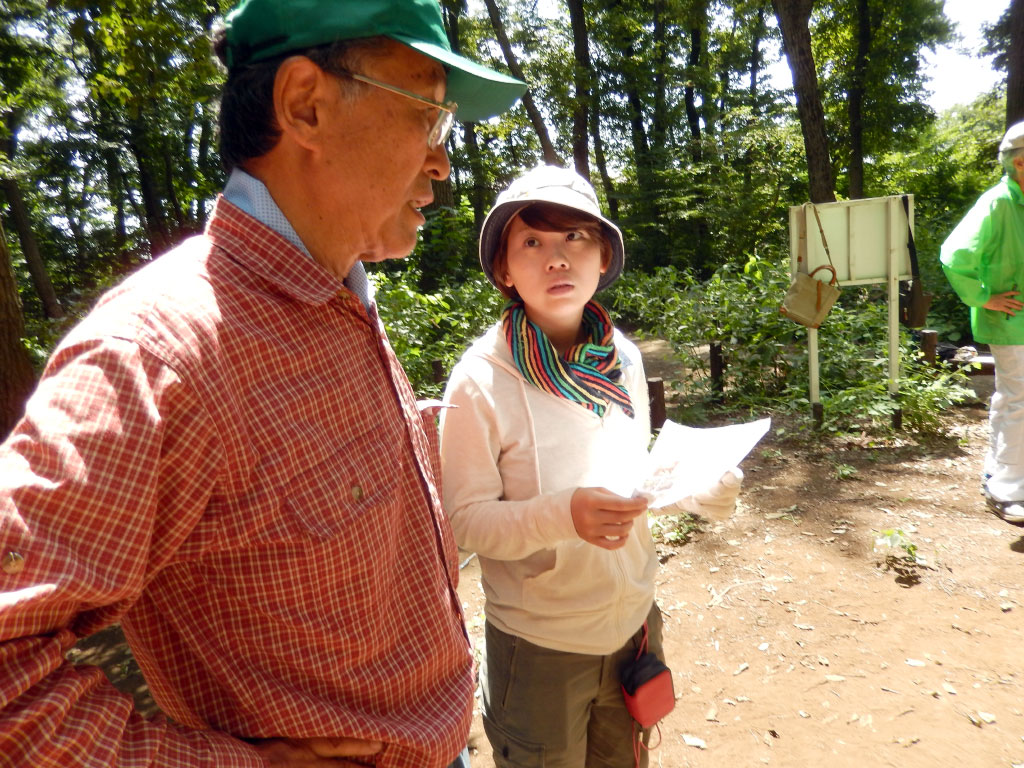 ---
With Governments
Annual Forum for Nonprofits: Local Government Dialogue
JNPOC has created and facilitated an annual forum in which local nonprofits and local governments engage in inter-sector collaboration, allowing both to have a dialogue that transcends their respective sectors and promotes further participation in social and civic activities.
---
With Civil Society Actors
CEO Meeting
JNPOC conducts a meeting with executive-level directors of (private) nonprofit support centers across Japan every three months. This is an opportunity for the leadership to discuss and exchange ideas on issues of organizational strategy and management, and on topics and messages that NPO support centers must collectively convey to society. With participants from across Japan, the meeting is also a place where the people can discuss topical issues surrounding the status of nonprofits, such as NPO law and tax system changes and reforms, and take necessary collective action, such as submitting written petitions to the government.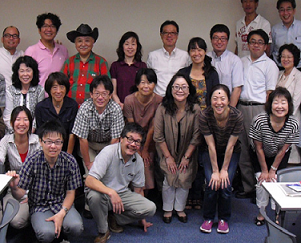 NPO/NGO Network for Advancing Social Responsibility
JNPOC serves as the coordinating organization for a unique network called NPO/NGO Network for Advancing Social Responsibility, in which about 30 nonprofits members discuss, advocate, and engage with various social responsibility (SR) issues for the further improvement of the civil sector. The Network has held a variety of SR workshops and annual forums in addition to the monthly meetings. It consolidates the collective voice of NPO/NGOs and dispatches representative members to a domestic SR conference as well as an ISO26000 international conference.
NPO/NGO Network for Advancing Social Responsibility (Japanese)

Civic Sector National Conference
JNPOC is conscious of the development of a robust civic sector that is trusted by the citizens and is able to play its expected role in Japanese and global society. This is why we have been hosting a biannual "Civic Sector National Conference" in which the leaders and future leaders of the different types of nonprofits, as well as academics and representatives of business and government sectors, come together to discuss current and future issues in the Japanese civil sector. The last Conference, held in 2014 with the theme of "Beyond the Sector: Voluntary participation and organic collaboration across sectors", gathered 400 participants and volunteers over two days.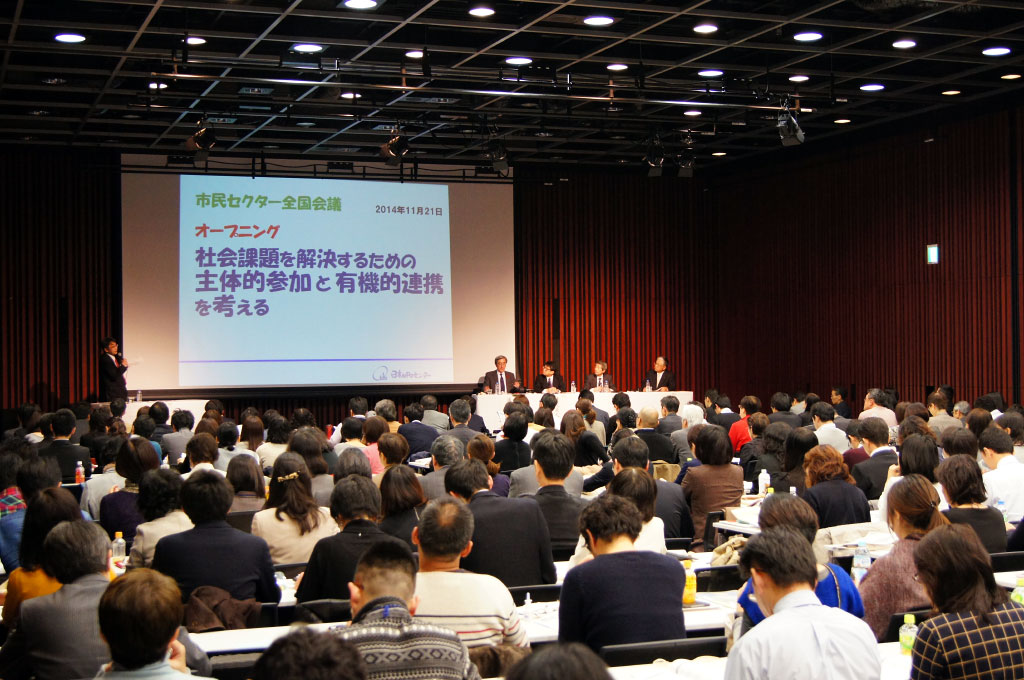 ---
---