Message from the Chairperson
from JNPOC Annual Report 2021
Natsuko Hagiwara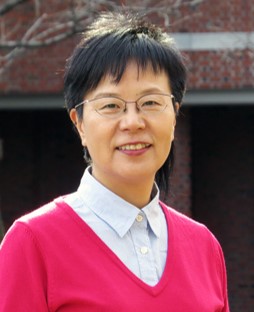 Celebrating the 25th Anniversary
Japan NPO Center (JNPOC) was established on November 22, 1996, and the year 2021 marks our 25th anniversary.
I joined JNPOC as Executive Director in 2004. Together with Yoshifumi Tajiri, Managing Director at that time and currently Executive Director, and several other staff members, I have been working under the motto of "strengthening the social foundation of NPOs." Thanks to your support, we now have 18 full-time staff members. With the support of many of our members, we are developing many projects in partnership and collaboration with various entities under our mission of "strengthening the social foundations of NPOs and establishing new partnerships with businesses and governments as co-directors in the creation of a civil society."
I would like to take this opportunity to thank all of you for your support and cooperation in helping us reach our 25th anniversary.
Our New Mid-term Vision 2021-2025
In response to the 25th-anniversary milestone and the drastically changing social situation due to COVID, we revised our mid-term vision (2018-2022) one year ahead of schedule and formulated a new vision this year in 2021.
The new mid-term vision states the following as the state of the civil sector that we aim for: 1) the value of participation is conveyed to a wide range of people working to solve social problems, 2) the value of NPOs is more recognized in society across regions, 3) an environment for sharing knowledge and learning, both domestically and internationally, is created, and 4) the dialogue and collaboration between NPOs and the corporate and government sectors advance in many places.
We cannot realize our vision without your support and cooperation. We ask for your continued guidance and support so that 2022 will be a year to lay the foundation for the next 25 years.
---
---