Message from the Chairperson
from JNPOC Annual Report 2016
Noboru Hayase, August 2017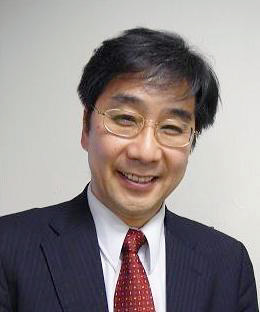 Japan NPO Center (JNPOC) has commemorated its 20th anniversary on November 22, 2016. We had over 250 guests with whom we had the honor to celebrate our anniversary together at the reception. We would like to express our deep gratitude for your kind support over the past two decades.
Since our establishment twenty years ago, JNPOC has been working tirelessly on building the capacity of Japanese NPOs, on advocating for the enactment and revision of the NPO Law (Law to Promote Specified Nonprofit Activities), and on promoting the nonprofit sector's partnerships with corporate and government sectors.
Thanks to the efforts of many citizens as well as the corporate and government partners, NPOs now play an indispensable role and have gained their place in society. The model whereby citizens start NPOs and work in collaboration with corporate and government partners to tackle various social issues has become well established today.
While there has been progress, problems have piled up over the years as well. What concerns us the most is the lack of and the need to promote participation. According to the Cabinet Office study, 32.5% of all NPOs have "No volunteers involved in its activities." Even though these Specified Nonprofit Corporations were initially conceptualized as Civic Activity Corporations, the reality is that quite a few of these nonprofits receive citizen participants. We find it crucial that not only the Specified Nonprofit Corporations but the entire nonprofit sector open their doors wider for participation among citizens.
We believe this to be critical because providing opportunities to citizens for participation will not only help increase NPOs' capacity organizationally and in the implementation of their programs, but we can also expect the participating citizens to take ownership of the social issues at which the nonprofits tackle. This will help raise awareness of the issues across society, and concerned citizens' initiatives to solve them can prompt more creative solutions to spread. A society where its citizens take it upon themselves to solve social problems is exactly what civic society ought to be. And JNPOC will continue to strive towards the establishment of such civic society.
Fiscal year 2017 is the last year of our Mid-term Vision 2013-2017. In this mid-term vision, six key phrases were used to capture the qualities espoused by an ideal NPO five years into the future: reliability, pioneering efforts, regionality, autonomy, collaboration, and social innovation. We will need to examine how exactly the Japanese nonprofit sector as a whole has grown in each of these six areas during these past five years.
2016 saw an emergence of nations taking a turn for nativism and a rise of leaders openly professing such nativist priorities, as aptly exemplified by Brexit and the election of President Trump. Additionally, despite our hope that citizens freely speak up and participate in the political and community-building processes towards a more just and sustainable society, there is increasing political pressure towards restricting NPOs and NGOs from promoting said free speech and participation. Under such sociopolitical climate, for NPOs in Japan to grow in the aforementioned six areas, capacity building organizations like our own and other intermediary support organizations like the NPO Support Centers nationwide must have even more capacity and influence as we press on to broaden the scope of our work.
Without your continued cooperation and support, JNPOC will not be able to fulfill its duties being fully conscious of our role in society. We will never forget the many words of encouragement we received at the 20th anniversary reception. In closing, we would like to thank you in advance for your continued support during the upcoming fiscal year 2017 as we firmly resolve to move forward on our endeavors together with all of you.
---
---