Message from the Chairperson
from JNPOC Annual Report 2014 (slightly-modified)
Noboru Hayase, October 2015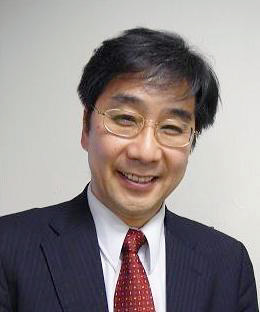 With much gratitude for your support and cooperation in the past year, we would like to present this message from the Japan NPO Center (JNPOC). We have had another active year, including NPO capacity building initiatives and partnerships with our corporate and government partners.
Four years and six months have passed since the unprecedented disaster inflicted upon the northeast as a result of the Great East Japan Earthquake and Tsunami, yet the recovery process in the Tohoku region has been painstakingly slow, and many of those displaced by the nuclear accident are still dispersed across the nation, leading difficult lives away from home. In response, citizens in affected communities, including the displaced people themselves, have been tackling the challenge head on, trying to overcome the obstacles they face. At JNPOC, we have continued to provide funding for these efforts with support from individuals and corporate partners. We have also partnered with NPO Support Centers nationwide, with a focus on organizational and individual staff capacity building measures.
In fact, our work in building the organizational capacity of NPOs is not limited to disaster response; it is an approach that we value in all of our programs. We place an especially strong emphasis on voluntary civic participation for the following three reasons: 1) when citizens feel that they "must do something" to help, their enthusiasm can energize the organization; 2) the more people who support the organization's mission, the easier it is for the organization to carry out work that cannot easily bring in external income, such as policy advocacy; and 3) when citizens participate, they take ownership and become a part of the solution to the social issues the organization is dealing with.
To this end, JNPOC has supported not only Specified Nonprofit Corporations (often called NPOs for short), but also other types of nonprofit-oriented organizations that value civic participation and partnerships, including Public Interest Corporations, Social Welfare Corporations, Co-operatives, and other voluntary groups. We believe that our efforts will strengthen the civic sector, which serves an essential role in a democratic society.
From this perspective, it is cause for concern that the 2013 survey of Specified Nonprofit Corporations conducted by the Cabinet Office shows that 31.7% of the surveyed organizations have no volunteers participating in their activities and 59.6% have not received any donations from individuals. This demonstrates that the number of organizations with no civic participation – at least in the form of volunteers and donations – is significant. An increasing number of NPOs have strayed from their purpose as civic activity organizations to become mere service providers. This is quite disappointing, for the Specified Nonprofit Corporation status was initially created specifically for civic activity organizations.
Looking at the Japanese political discourse today, we can see that important policy changes are being made without enough input from or discussion among citizens, such as the recent security framework legislation and the Trans-Pacific Partnership (TPP) Agreement negotiations. Globally, the inter-governmental negotiation of the Sustainable Development Goals (SDGs) will be finalized this year and take effect from 2016, which will have significant implications for both developing and developed countries. Civil society has been, and will be, an important player in these negotiations, and it must stay vigilant so that these processes, domestic or international, will benefit the people.
Along these lines, we hope that JNPOC will be able to play a meaningful role by creating an arena in which issues can be raised and discussed as part of the process of building a free and robust civil society.
For JNPOC, FY2014 was the second year of implementing the "2013-2017 Mid-to-Long- Term Vision." This vision statement outlines the six pillars, or areas, that JNPOC should prioritize. They are: 1) Enhancing various means to develop human resources; 2) Strengthening collaborations with various local communities; 3) Strengthening collaboration with local NPO support centers; 4) Enhancing research studies and strengthening policy proposals; 5) Strengthening collaboration with overseas NPOs; and 6) Strengthening dissemination of information through the media. Based on these six pillars, we have vigorously developed our programs throughout this past year.
Of all that we have done this year, three accomplishments deserve to be emphasized. First, we hosted our biennial Civic Sector National Conference, hosting representatives from social welfare corporations, consumer co-operatives, labor unions, and the business sector to discuss the direction of civil society and its collaboration with other sectors in the years ahead. Second, JNPOC has new faces in its senior management. Since August 2014, we have welcomed Co-Executive Directors Yoshifumi Tajiri and Katsuji Imata, Managing Director Eriko Nitta, and Deputy Director Kazutaka Sakaguchi, who have been leading our organization to the next level. Last but not least, we planned and executed a wide variety of activities with twenty dedicated and tireless staff members. In light of the fact that two-thirds of our expenses are for programs related to the Great East Japan Earthquake, we recognize that shifting to non-Tohoku recovery related activities will be crucial to our future operation.
Thank you again for your continued support as we move forward in our endeavors.
---
---