---
Posted on November 02, 2023
---
The fifth phase of Save Japan Project was kicked off in a meeting held on Oct. 26, 2023, in Tokyo.
Sompo Japan Insurance Inc., a major general insurer in Japan, has sponsored the biodiversity conservation project since 2011 and JNPOC has been working with the insurer for the project. Sompo Japan had announced the project's new focus based on Kunming-Montreal Global Biodiversity Framework (GBF) on Jun. 1, 2023, to be reflected in its upcoming phase.
The new phase of the project will be carried out in 14 regions of Japan. Twenty-seven members of the nonprofits from these regions, including those via online, attended the meeting, in which those from Sompo Japan, Keidanren Committee on Nature Conservation, which is an arm of the Japan Business Federation, and JNPOC also participated. Ms. Naoko Hamashima, Director of the Office for Mainstreaming Biodiversity at the Ministry of Environment Government of Japan, gave the opening lecture, which encompassed what mainstreaming biodiversity entails, GBF, and its targets. She also expressed her encouragement and gratitude for the project and its participants.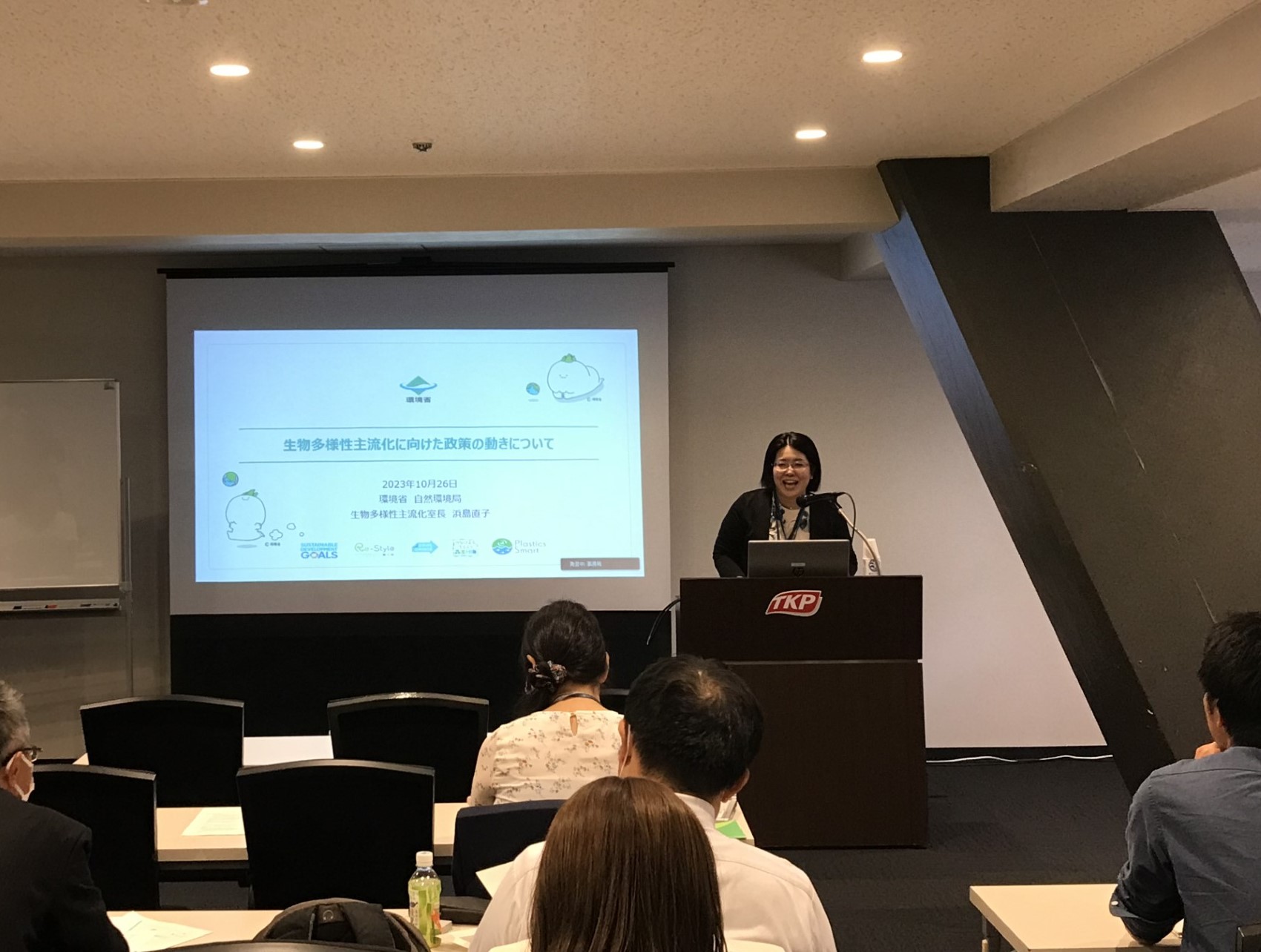 Opening lecture by Ms. Hamashima of the Ministry of Environment
JNPOC and other regional NPO centers have been collaborating with Sompo Japan for the project aiming to raise awareness of biodiversity conservation among civil society through partnerships between the private sector and environmental NPOs. We at JNPOC are delighted to continue working with Sompo Japan for Save Japan Project's new phase and would like to make a contribution for further development of the project.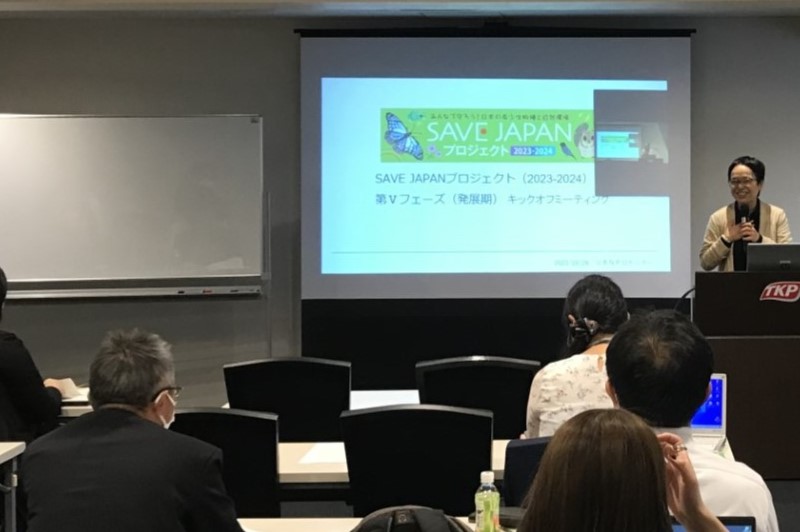 JNPOC staff explaining the Save Japan Project to the participants
---
---