---
Posted on June 15, 2022
---
Message from the Chairperson
We would like to thank all of the members of Japan NPO Center (JNPOC) for their continuing warm support and cooperation for the fiscal year 2020.
It has been more than a year since the new coronavirus pandemic spread throughout the world in 2020. The situation is still not under control, and the impact on our daily lives, society and economic environment continues. NPOs have also been greatly affected by the COVID-19 pandemic; the foundations of their work have been placed in a very difficult situation for solving social issues, including emerging ones. For example, NPOs have been forced to develop and implement activities under various difficulties, including restricted access to activity sites due to infection prevention measures and the resulting decrease in income. In order to respond flexibly to the given challenging situation, they have had to review the things taken for granted and drastically change their activities.
Through COVID-19 Intermediary Social Solidarity (CIS), a platform which was established by the nationwide network of NPO support centers including Japan NPO Center, we assessed the situation in each region and widely shared the case studies and information of support measures for NPOs. We also implemented an emergency grant program to provide direct support to NPOs facing challenging situations. We were able to do this because of our past experiences and connections with a wide range of people; 2020 was a year when we recognized once again that we are supported by many people.
In fiscal year 2021, JNPOC will mark its 25th anniversary. In response to the drastic changes in the social situation, we will move up the review of our mid-term vision, which was created in 2018 and was to cover until the end of fiscal year 2022, and formulate a new vision this year.
We look forward to working with you and your continued advice and support.
Natsuko Hagiwara
Chairperson, Board of Directors
Japan NPO Center
---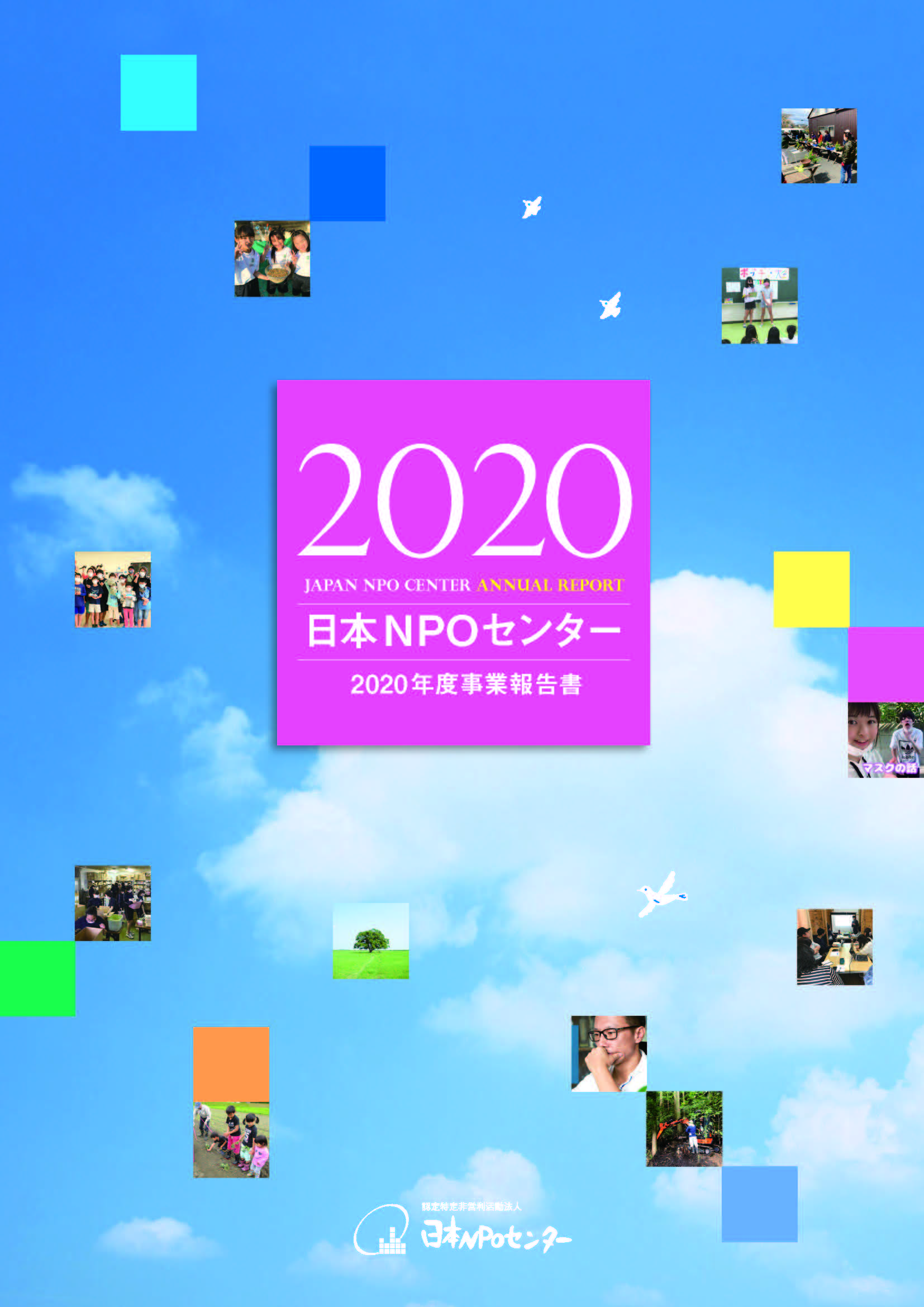 ---
---
---
---